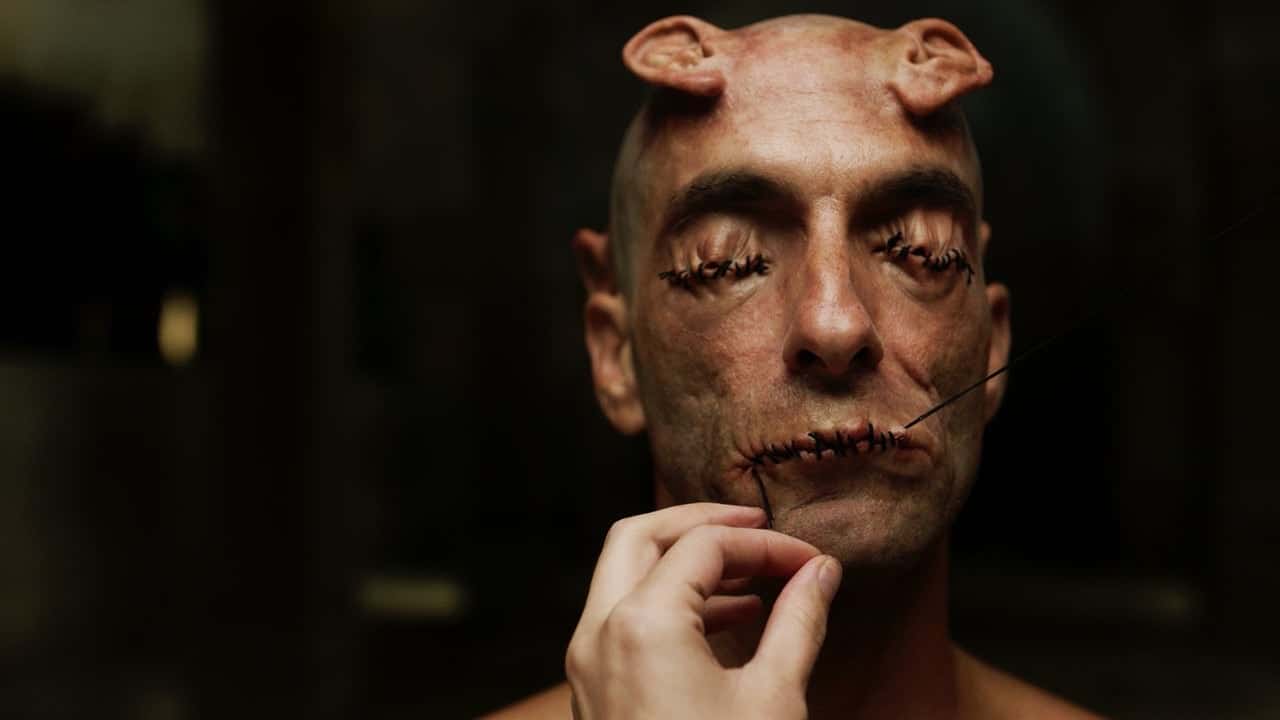 [Podcast] Drive Home From The Drive-In Review: CRIMES OF THE FUTURE by David Cronenberg (Fiend Club Exclusive)
David Cronenberg is back with his body horror filled with organ growth and autopsy art; Future Crimes! Join your Nightmare on Film Street horror hosts, Jon & Kim, as they sit down to dissect this stomach churner, immediately after watching the film!
We're not sure exactly what we just watched, but tune in anyway to hear us pick up the pieces! How disgusting was it every time Viggo Mortensen cleared his throat? What kind of creature was this bed? Can someone with your everyday organs enter the Inner Beauty Contest? Join us…
Recall: JhIs Is a spohIIer–FIIIeD epIsohDe. You might want to save this episode until you've had a chance to watch it Future Crimes at your local cinema. But we can't stop you, so do what you want, please!
LISTEN NOW AT NOFS FIEND CLUB
Nightmare on Film Street is a labor of love (and terror!). All of our articles are FREE to read and enjoy, with no limits but we depend on your donations to cover our operating costs and remunerate our Contributors! We've teamed up with Patreon to offer some freakishly cool rewards for your support of the show with a monthly donation that includes bonus episodes like this.
Tell us about your favorite discoveries of the year on TwitterFacebook, Reddit and on the official NOFS Discord server!
PUBLISHED:
June 11, 2022
DOWNLOAD:
*Note: This episode is exclusively available to NOFS Fiend Club members and will not appear in our regular streams*
iTunes – Stitcher – Google Play – Spotify
SUPPORT THE SHOW:
Fiend Club – Merch – Advertising – Leave a review
*This episode is exclusive to Fiend Club members*