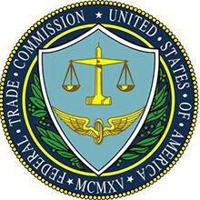 The FTC is proposing changes to approval guidelines against falsified and manipulated reviews. | Daily News Podcast
The Federal Trade Commission is considering changes that, if passed, would tighten guidelines for advertisers who use sponsored ads. The endorsement guides, first published in 1980 and last amended in 2009, would broaden the definition of what would be considered an endorser, strengthen the review of social media posts and refine disclosures based on of the target audience.
Among the revisions being considered is changing the definition of endorser to also include virtual influencers who aren't even real people. The FTC would also consider tagging a brand in a social media post as an endorsement. Labeling should be more "clear and visible" and "easily understood by ordinary consumers". For audio ads on radio or in podcasts, for example, the FTC says disclosure should be in the audible portion of the ad.
"Audible disclosure must be delivered in sufficient volume, speed, and cadence for ordinary consumers to easily hear and understand," the project says. "In any communication using an interactive electronic medium, such as social media or the Internet, disclosure should be unavoidable. The disclosure must not be contradicted or mitigated by, or inconsistent with, anything else in the communication"
The FTC also recognizes that certain age groups, especially older adults, are more likely to be duped. He therefore proposes that when a mention targets a specific audience, such as the elderly, "ordinary consumers" include members of that group.
The endorsement guides reflect the FTC's interpretation of how FTC law applies to endorsements and testimonials in advertising. In February 2020, the FTC sought comment on whether to make changes to the guides. The proposed changes reflect the extent to which advertisers have increasingly turned to the use of social media and product reviews to market their products. The updated guides would include a section clarifying when advertisers, endorsers, intermediaries and platforms can be held liable under FTC law for misleading statements that they know were false or misleading.
"These guides show businesses how to use endorsements, testimonials, influencers, and consumer reviews in advertisements without misleading consumers," said FTC Chair Lina Khan. "These revisions come at a time when influencer marketing is becoming more prevalent and consumers are increasingly relying on online consumer reviews to decide what to buy." She pointed to reports suggesting that the global influencer marketing industry is expected to reach around $16.4 billion in 2022. And more than three-quarters of brand marketers intend to spend a budget on influencer marketing. influence this year.
The proposed revised guide includes examples of how audio ads would break the rules. In a storyline devised by the FTC, a well-known radio DJ shares how much he likes to make coffee with a particular coffee maker in the morning. "The DJ's comments likely indicate that he owns and regularly uses the coffee maker," the guide says. "If they don't own it or have only used it when demonstrated by its manufacturer, the ad would be misleading."
Another example shows how a podcast ad can ignore the mention that live streaming is paid and stay within what is allowed. In the FTC scenario, near the start of a podcast, if a host reading what is obviously a product advertisement without a statement identifying the advertiser as a sponsor would be fine as long as listeners expected the podcaster is paid for the evocation. "There is therefore no need to disclose payment for advertising," the proposal states.
Democratic FTC Commissioner Rebecca Kelly Slaughter calls the updates "necessary" but thinks they don't go far enough. "False and misleading endorsements are a major problem for honest consumers and competitors," she said. "The new guidance makes clear that we intend to investigate breaches of that trust, whether by brands manipulating reviews, influencers not disclosing material relationships with companies, or micro-targeting. aimed at misleading specific groups of consumers.
Following last week's unanimous 5-0 vote, the proposed changes will be published in the Federal Register. This will begin a 60 day comment period.