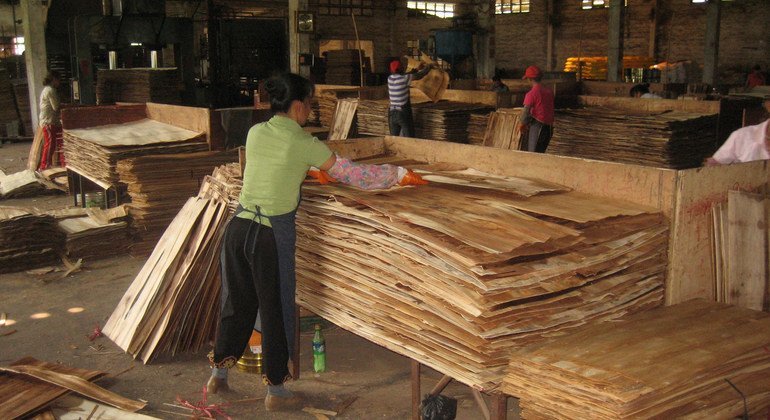 World wood production up for the fourth year; paper stagnates as electronic publishing grows – UN report |
[ad_1]
The FAO also reported that after 38 years of uninterrupted growth, paper production and the consumption of pulp and waste paper – the two main products used to make paper – fell by 1% in China in 2013. The slowdown of the world's largest producer and consumer of paper, due to the growth of electronic publishing, was largely responsible for the stagnation of global pulp and paper production in 2013.
"The evolution of paper consumption in China is worth noting for the future," said Adrian Whiteman, FAO Senior Forest Economist. "If the Chinese turn to electronic media, as many of us have in the West, it will be the end of one of the few growth centers in printing and writing paper consumption.
Despite the decline in paper, China's importance as a producer and consumer of other forest products continues to grow, according to FAO statistics. In 2013, the country overtook other major producers in different product groups, overtaking Canada in sawnwood production and the United States in wood consumption. Chinese imports of industrial roundwood and sawn timber also increased by 18 percent and reached record levels in 2013.
The FAO study found strong global growth in sawnwood production, although sawnwood remained the only commodity group still reaching pre-recession production levels. Total sawnwood production in 2013 was 421 million cubic meters, an increase of 4.6 percent from 2012 and 22 percent from 2009.
Global production of wood-based panels hit a new record in 2013, after being the only product category that did not contract during the recent recession. The production of wood pellets also reached a record high in 2013, mainly thanks to bioenergy policies and consumption targets in Europe.
[ad_2]